Board of Directors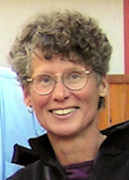 Anna Schlecht (pronouns fluid), Co-Founder, President and Secretary
Anna Schlecht is the City of Olympia Housing Program Manager, and holds a Masters in Public Administration (MPA) from The Evergreen State College, with an emphasis on eldercare & housing policy. As part of her graduate studies, Schlecht conducted a needs assessment of LGBTQ+ seniors and conducted a preliminary environmental scan of the LGBTQ+ cultural competence of local elder care service & housing providers in 2009. In addition to founding Sound Alliance of Older LGBTQ+, Schlecht is the president of Rainbow Center Olympia, Olympia-based LGBTQ+ community organization and the Business Manager for Capital City Pride. Contact Anna Schlecht or write care of PO Box 7221, Olympia, WA 98501-7221, or call 360-402-0170.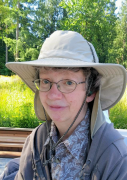 Laurie Fordham (she/hers), Vice President
Laurie says her only credentials for this position are her curious habit of continuing to show up for meetings. In the past, she has shown up for Black Hills Pride, the South Sound affiliate of the Pride Foundation; Capital City Pride, which organizes the annual Pride celebration; Triangles monthly potlucks and breakfasts for LBT women; and finally, the Triangles monthly newsletter editor since 2012, which attempts to cover all LGBT events in the South Sound. She gained an early insight into some aspects of senior issues while dealing with Rheumatoid Arthritis during her teens and twenties, during which she became inspired by the Disability Rights movement. She prefers to stay at home and watch Korean dramas from the library with her neighbor's cat.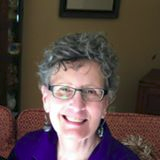 Ellen Wendt, Treasurer
Ellen is retired and moved to Washington from Minnesota with her wife, Nancy, in June of 2016. Through most of her adult life, Ellen provided service and support to seniors and to individuals with developmental and physical disabilities. Throughout her professional career, she was a strong advocate for participant-directed programs and strategies and worked to ensure quality care for vulnerable individuals.
Ellen is particularly interested in alternative housing options for LGBTQ+ seniors, as well as the education of those who provide services to LGBTQ+ older individuals. Contact Ellen Wendt.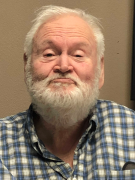 David Kindle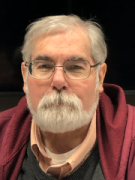 Spenser Daniels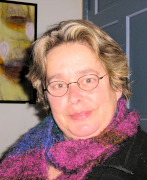 Catherine Dawdy – Contact Catherine Dawdy.
Advisory Board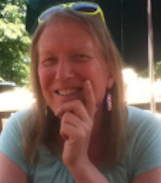 Rachel Welkin
Contracted

Mud Flat Press is SAOL's web designer and communication consultant.
Contact Mud Flat Press.
Note: Please understand that Sound Alliance of Older LGBTQ+ (SAOL) is a small volunteer organization. We might not always be able to reply to emails immediately but will respond as soon as possible. Please be patient.